Resolutionaries is an organization dedicated to bringing Americans together. Our goal is to shift the current paradigm — from fighting over our problems to working together to solve them. We know that when people engage in conversations aimed at identifying common values, we build bridges across the divide, and make progress toward nourishing a world where everyone thrives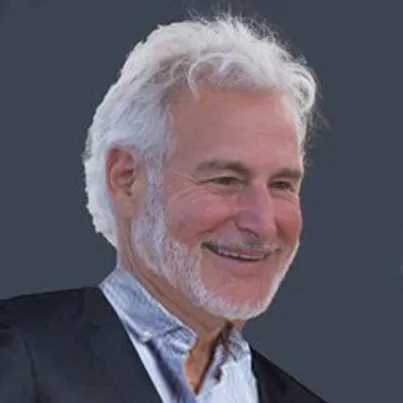 As founder of the Center for Enforcement of Family Support in 1979, Dennis Cohen earned the nickname "Robin Hood Lawyer", for his work chasing deadbeat parents who didn't pay their child support. He was a featured guest on such programs as the Oprah Winfrey Show, CNN, CBS News, Sonya Freidman Live, Michael Jackson, and Bill Handel. His work was endorsed twice in Dear Abby's advice column.
While helping single parents secure support from their errant ex-spouses, Dennis frequently saw how the anger many divorced couples carry can preempt and frustrate the resolution of legal issues. He also witnessed the power of listening to another's "story" as a major first step in helping parties reach an agreement.
Believing that "within every conflict lies the seeds of resolution" Dennis transitioned from litigation to mediation, and in 2000, started Settlement Works, a mediation practice designed to help divorcing couples resolve their differences without going to Court.
Dennis' daily experience as a mediator is watching people who are angry, fearful, and mistrustful, succeed (with only minimal guidance and encouragement) at setting aside their differences and finding solutions to their issues – for their own benefit and for the future of their children.
If simply talking and listening can work for so well for people who are generally at their worst, it can also work for us as a nation. That's the belief that has led Dennis to the work of bringing together people from across the political spectrum to dialogue about divisive issues such as gun control, immigration, Black Lives Matter, and mandatory vaccination. That work, and the work of countless others engaged in the process of facilitating intentional dialogue, has produced abundant evidence that the simple process of process of being curious and listening can shift the paradigm from fighting over our problems, to working together to solve them.
That shift can have a profound positive effect on our world, and anything that can be done to promote it deserves serious consideration. The Building Civic Bridges Act, a bi-partisan piece of legislation that is pending in Congress, is designed to foster programs that help people find a way to talk and listen to each other, as that crucial major first step toward finding common ground and solutions to the problems that affect us all.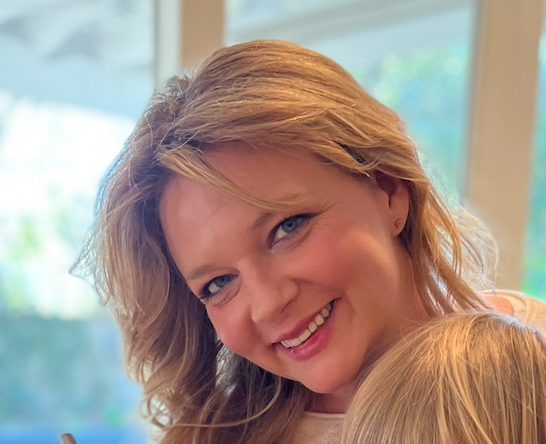 Kara Revel Jarzynski is the Executive Director of Resolutionaries, an organization dedicated to bringing Americans together through safe, facilitated conversation.
Formerly a corporate facilitator for Fortune 500 companies, Kara turned to bridgebuilding after the 2016 election and the birth of her twins. Never had talking less and listening more felt more important. In 2022, Dennis Cohen approached Kara with the idea of championing bridgebuilding on a national scale – through a bipartisan bill in Congress called The Building Civic Bridges Act. Inspired by the possibility of fostering civility and respect in the national dialogue, Kara began, with the advent of the 118th Congress, to spearhead Resolutionaries.
Also a published writer, Kara has won awards from the National Society of Arts and Letters, Actors Theatre of Louisville, Runes Review of Poetry; and, with writing partner Sherry Bokser, was named a US delegate to the Women Playwrights International Conference (WPIC) in Mumbai, India. She holds a certificate from the Royal Academy of Dramatic Art, a BA from Queens University of Charlotte, and a Master's degree from the University of California, Los Angeles. She is the proud mother of young twins, who keep her going with a litany of puns and knock-knock jokes.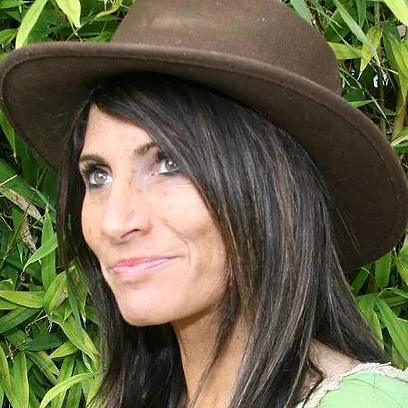 Susan is co-founder of SettlementWorks, a mediation practice in Marina del Rey, CA. As a family lawyer and mediator, she supports couples, families, partnerships, and groups in resolving disagreements amicably, restoring harmony to their relationships. Susan is the creator of Dynamic Family Resolution, a process that allows families to make decisions for themselves during mediation, rather than resorting to litigation. Susan has served as court-appointed attorney for the Kenyon Juvenile Justice Center in South Central Los Angeles. There, she represented minors in court proceedings while also working with families and liaison officers to create the best situation for each child. Susan holds a Juris Doctorate from Loyola Law School and a Bachelor of Arts in Law and Society from the University of California, Santa Barbara. 
Angela is founder of IMBUE Symposium, a philanthropic program designed to inspire, educate, and
motivate students as they matriculate from school to a professional career.
She is a seasoned expert in broadcast media, public relations, branding, sports, and entertainment, having worked both with entertainers and athletes as a representative/strategist; and with professional sports organizations in broadcasting, marketing, and print journalism. Angela has authored research on the National Football League (NFL), National Basketball Association (NBA), and the National Collegiate Athletic Association (NCAA).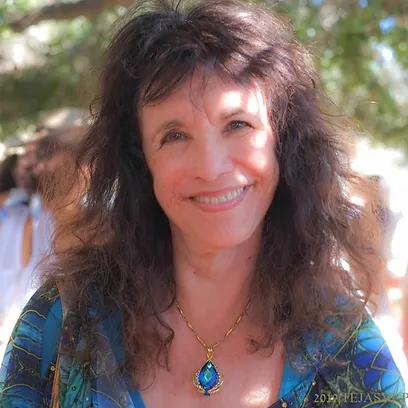 Kathleen has served as environmental consultant to the U.S. Defense Department on their Defense and Environment Initiative. In partnership with the United Nations International Children's Emergency Fund (UNICEF), Kathleen coordinated the "What's Working in the World" program for the First Earth Run, an initiative that engaged twenty-five million people and 45 heads of state in 62 countries. Kathleen went on to work with the United Nations Environment Programme (UNEP), creating the first-ever Personal Action Guide, which was translated into seven languages. She is the founding director of the Southern California Council on Environment and Development (SCCED), and founder of Topanga Canyon's most iconic bookstore, Bridge Building Books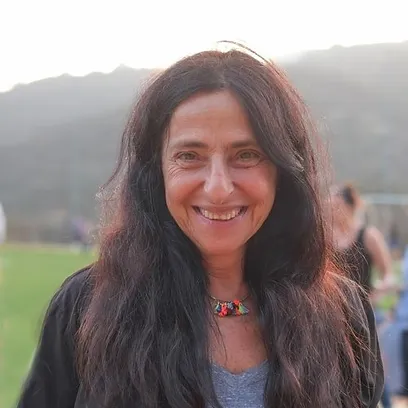 Julie co-facilitates the MLK Coalition of Greater Los Angeles, the Topanga Peace Alliance, and has served as the Executive Director for both the Citizens Advice Bureau in NYC, and the Coalition for Community Health in Los Angeles.
Julie is a social worker devoted to improving the lives of low-income families and children, having worked with city and county governments to better integrate services and improve outcomes for abused children, high-risk families, homeless persons, and other vulnerable populations.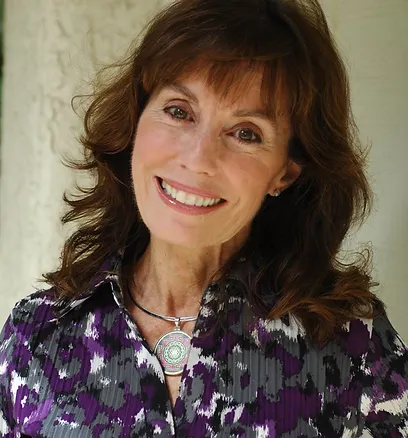 A pioneer in the field of complementary medicine, Kathleen co-founded the first acupuncture clinic in the United States, at UCLA. With her co-founder, Dr. Steven Rosenblatt, she founded the first five acupuncture schools in the US, known today as the New England School of Acupuncture and the California Acupuncture College. She is a Doctor of Oriental Medicine, an Integrative Medicine Consultant, a PTSD and Depression Specialist, holds a Ph.D. in metaphysical French and Spanish Literature from the University of Connecticut, and is a sought-after global lecturer on wellness and alternative therapies.
In addition to her private practice, Kathleen is Director of Community Outreach for the Earth Harmony Foundation, author of Rene Daumal: The Life & Work of a Mystic Guide, and creator of the ground-breaking Cellular Meditation CD-series for Veterans and other PTSD survivors, funded by Graham Nash.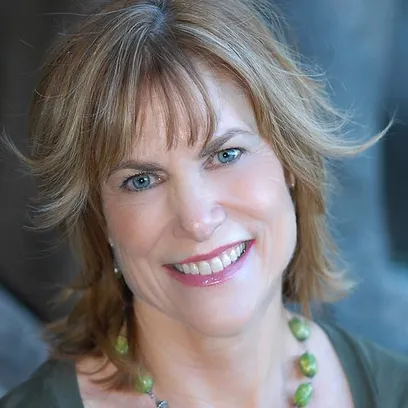 Josie is a psychotherapist in private practice with over 40 years of experience.
With a focus on the whole person, Josie helps families, couples, and individuals improve communication, connection, and increase mindfulness
through self-awareness.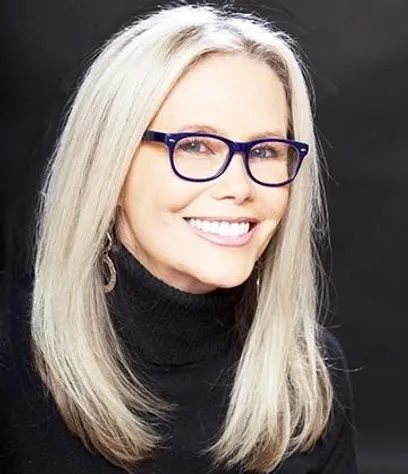 Loren is a spiritual psychologist and a practitioner of Non-Violent Communication, Marshall Rosenberg's game-changing work on interpersonal dialogue and conflict resolution.